Bug #21304
Interface tab will grey out causing host creation to be re done
Status:
New
Priority:
Normal
Assigned To:
Amir Fefer
Category:
Compute resources
Target version:
-
Difficulty:
Bugzilla link:
Found in release:
Pull request:
Story points
-
Velocity based estimate
-
---
Description
This bug has been tested with several computers with both firefox and chrome fresh install with no extensions other than lastpass.
Replication:
- In the gui proceed to create host
- Fill out the host tab select ovirt as the provider then quickly click on the interface tab.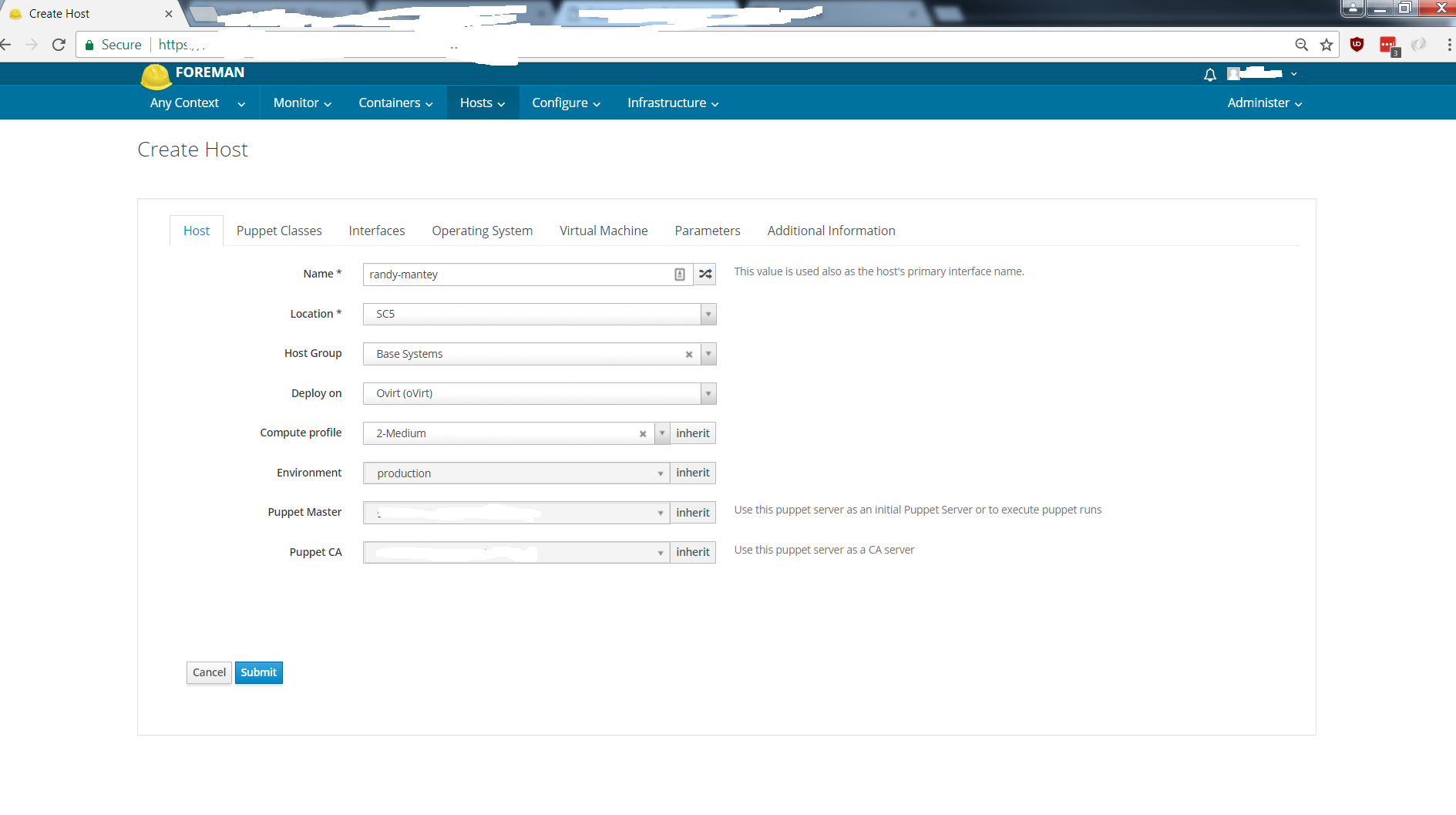 - Click edit, the interface prompt will pop up for a second then it will disappear leaving the screen greyed out.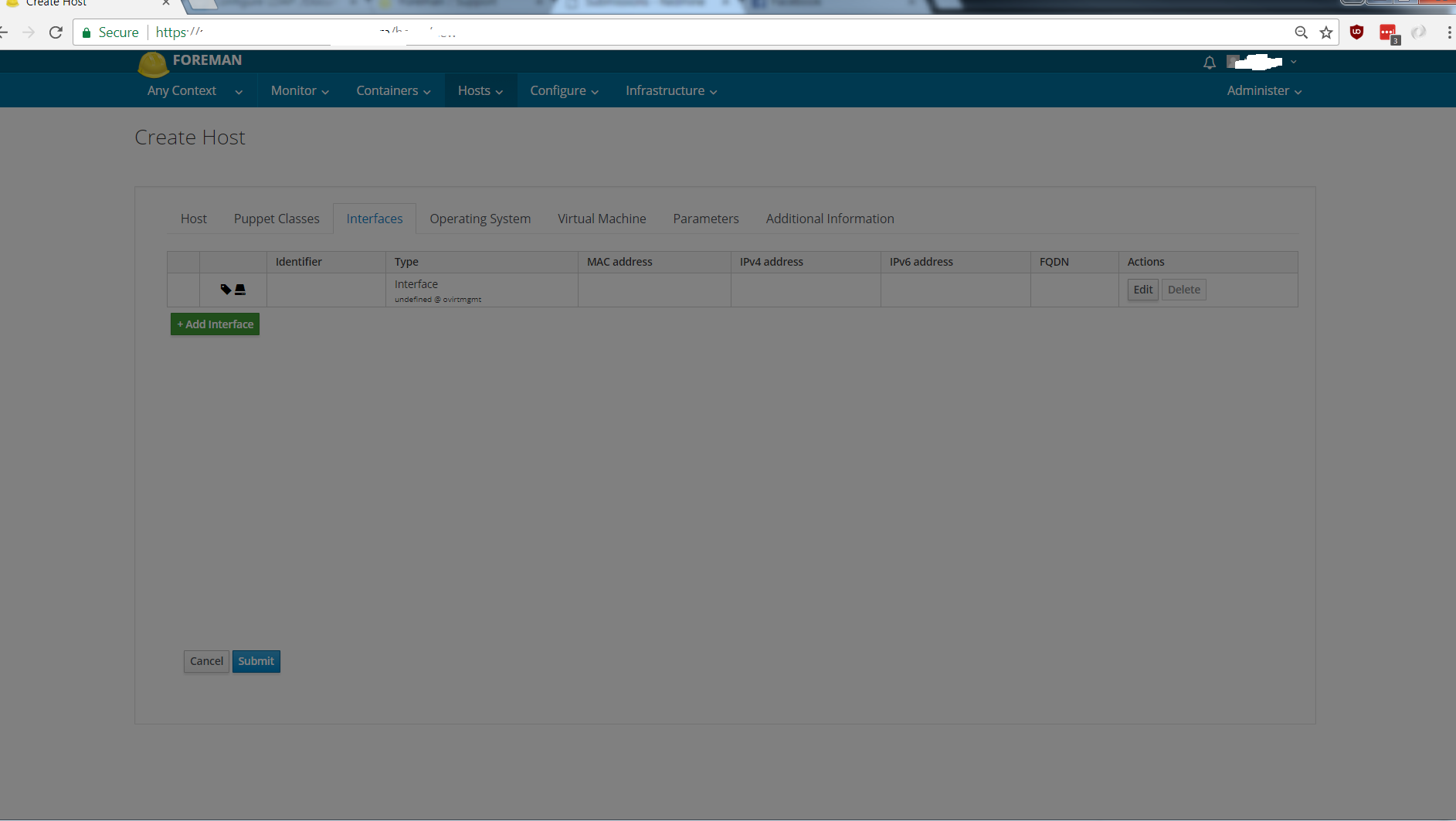 This issue only affect vms created from ovirt. ec2 and baremetal works as intended.
History