Bug #26113
Smart proxy log times not displayed.
---
Description
Foreman and smart-proxy version: 1.21.0-RC5
Log entries are not displaying timestamps.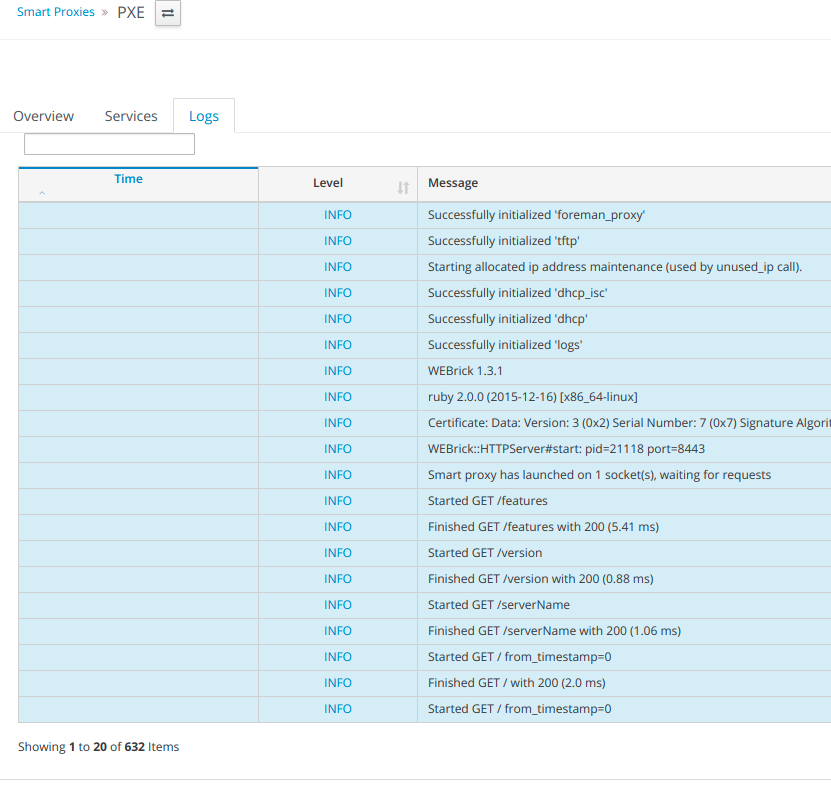 ---
Associated revisions
Revision 8da0a865 (diff)
Added by Tomer Brisker over 3 years ago
Fixes #26113 - Show timestamp in proxy log pane
When unifing the date time columns, the datatables initializer for the
logs table was changes to render the time column as it is. This does not
work properly with the new react date component, causing the column to
be empty. This commit removes the unneeded render function for this
column and corrects the helper to also display seconds for the
timestamps.
History