Bug #30694
Redhat repos are no longer listed completely
---
Description
On foreman 1.24.3 it works as usual.
But if I load the same manifest on a foreman 2.1 I only get to see a few versions of repos, sometimes only some versions are missing, sometimes every version.
I also noticed that the time until the results appear is much longer. Before it was 5 seconds now it is 60 seconds until the contents are displayed.
No log information found.
One Pic is from Foreman 1.24 the other with less versions is from Foreman 2.1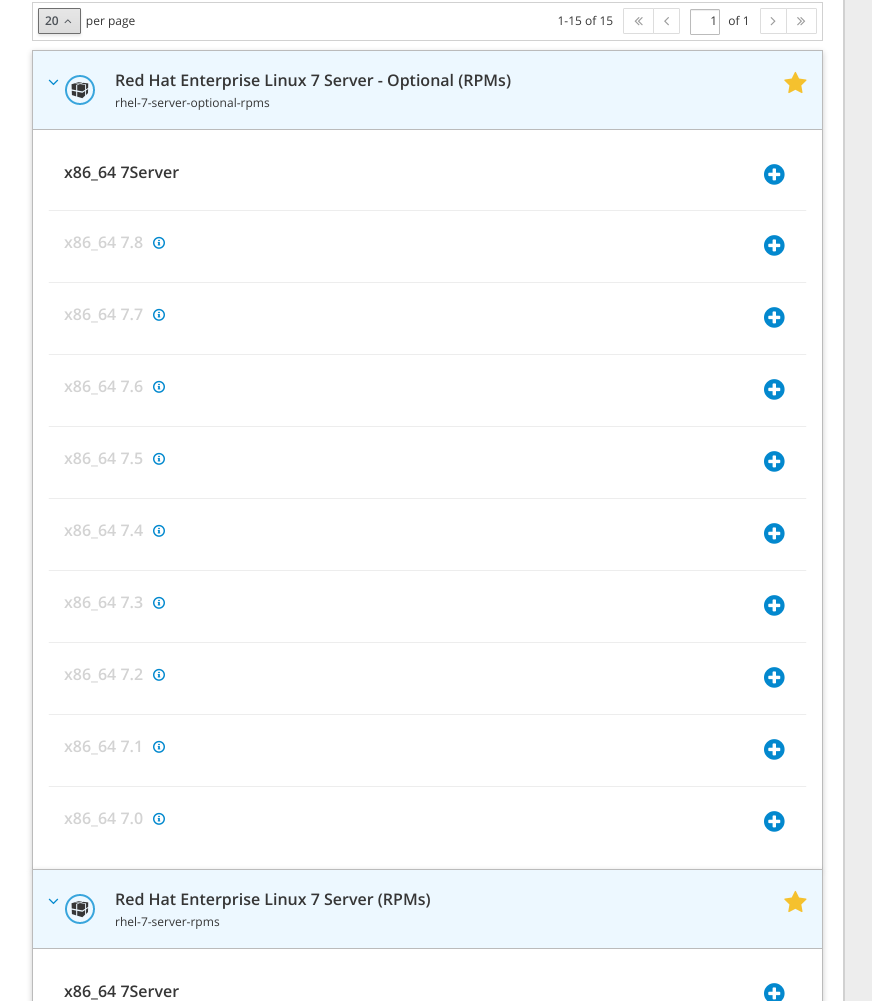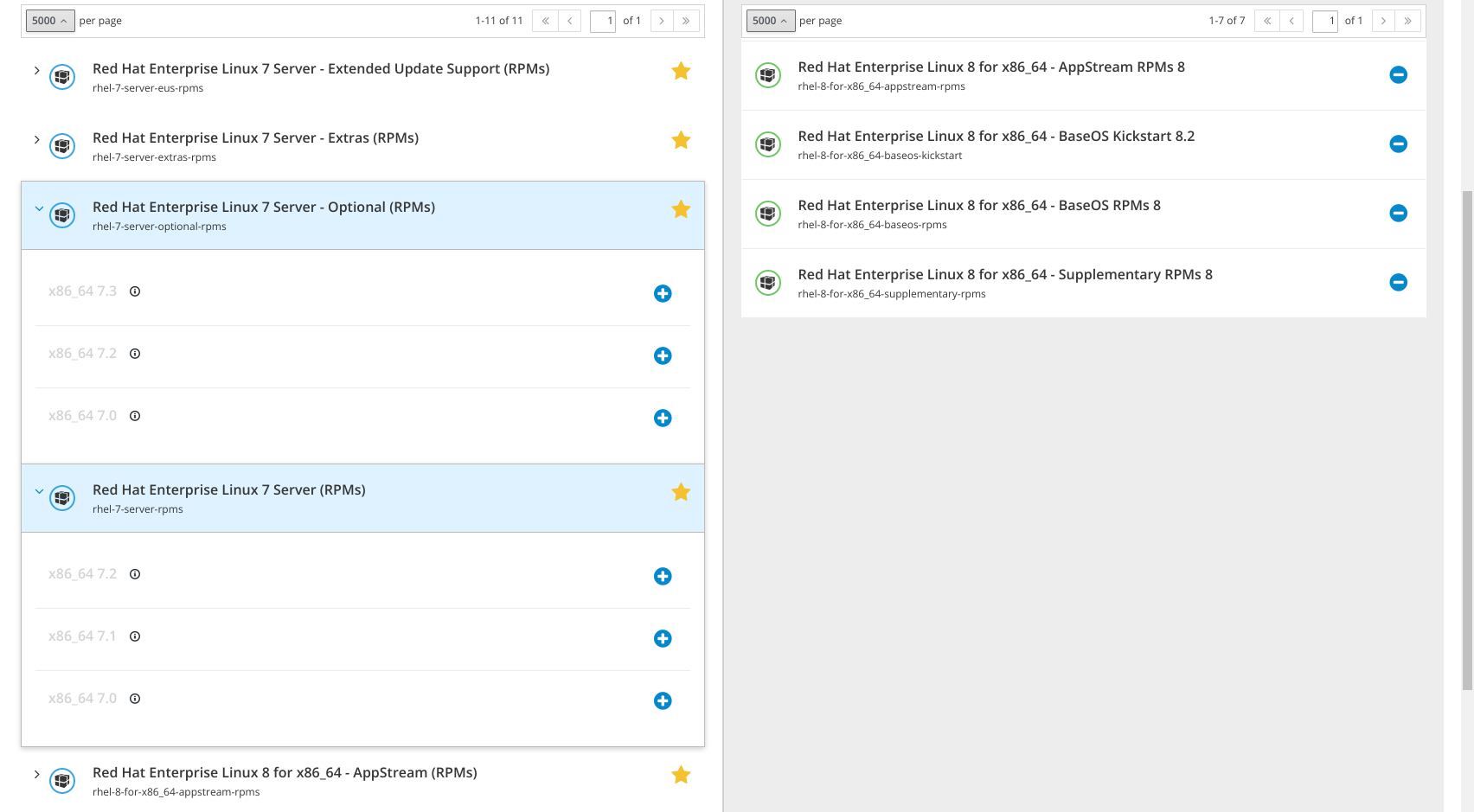 History