Feature #12702
Better class parameter's editor
---
Description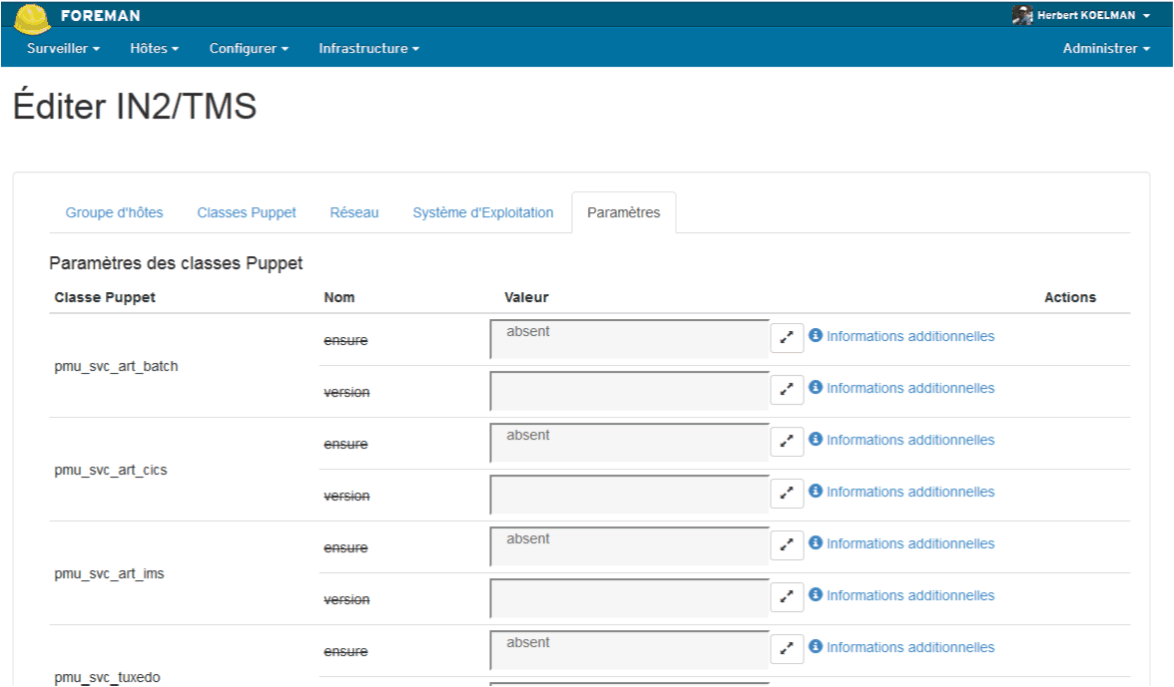 In this screenshot we see a list of class/parameters and thier default values. Below you would see this same list of class/parameters. But this time the parameter fields can be edited.
So, would you consider displaying module occurences only once ? And activate editing of parameters only when one presses the button Overload ?
---
History
Is duplicate of Refactor #11458: Allow overriding parameters inline in host & hostgroup forms added
Status changed from New to Duplicate
This is a duplicate of #11458, which will be in Foreman 1.11. Closing as duplicate.