Support #22284
closed
Unable to parse /usr/lib/ruby/bin/json_inventory.sh as an inventory
---
Description
Hi,
I'm trying to run Ansible role's playbooks from Foreman.
Got following in the output after pressing "Play Ansible" button:


[WARNING]: Unable to parse /usr/lib/ruby/bin/json_inventory.sh as an inventory
source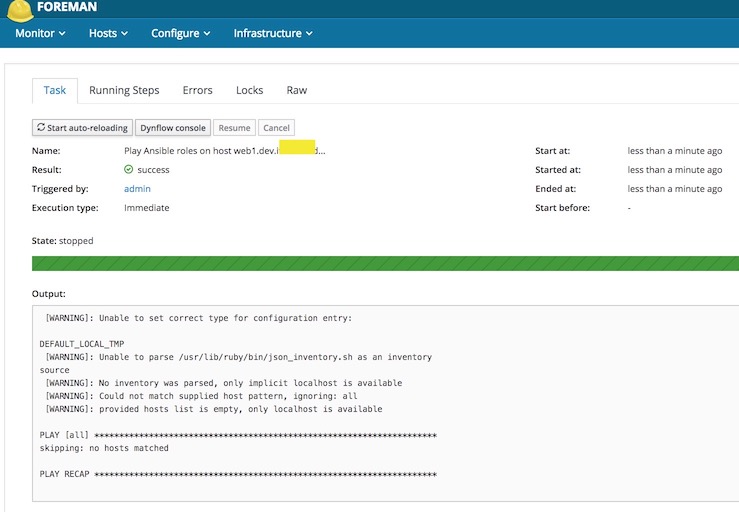 In the DynFlow console i can see that inventory data with proper information
about host is passed: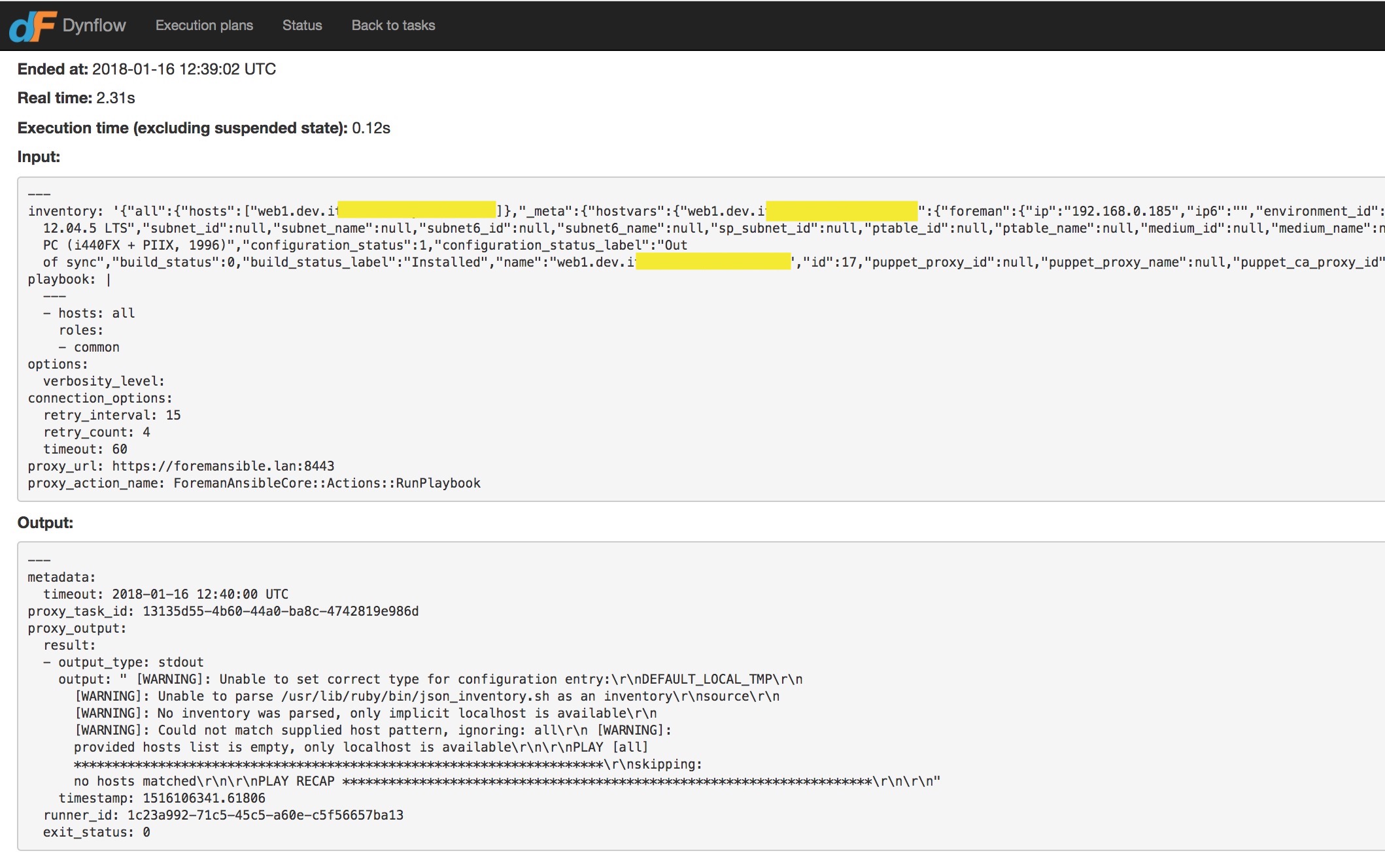 Anyone know what i'm missing here?
How /usr/lib/ruby/bin/json_inventory.sh is created ? (there is no such file and path on the host currently).
Should that file exists there and is it static or created dynamically by foreman ?
Or is it just a wrong setting somewhere and that's the reason why correct inventory data passed on input is not used ?
Thank You!
Regards
/Romans
---
Files